Lorson Ranch Home Builders Named Top Builders In The Nation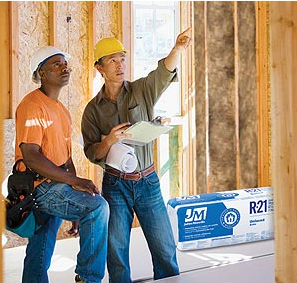 BuilderOnline recently announced their top 100 Builders of 2020.  Lorson Ranch is pleased to have not one but five of the top 100 home builders in the nation building in Lorson Ranch.  D.R. Horton, a national builder, was named 1st in the nation, Century Communities, a national homebuilder, was named 9th in the nation, LGI Homes, another national builder, was named 10th in the nation,  Aspen View Homes, a regional home building company (Desert View Homes), was named 35th in the nation and Saint Aubyn Homes, a locally owned builder, was named 71st in the nation

About D.R. Horton: America's largest new home builder as reported by Builder magazine. For over 35 years, D.R. Horton has consistently delivered top-quality new homes to homebuyers across the nation. Our livable floor plans, energy efficient features and robust new home warranty demonstrate our commitment to excellence in construction. D.R. Horton new homes are built with unmatched efficiencies-all based on a philosophy from our founder, Donald R. Horton, of creating value every step of the way. For more information on D.R. Horton, visit: DRHorton.com
About Century Communities: Century Communities is a top 10 national homebuilder. Offering new homes under the Century Communities and Century Complete brands, Century is engaged in all aspects of homebuilding—including the acquisition, entitlement and development of land, along with the construction, innovative marketing and sale of quality homes designed to appeal to a wide range of homebuyers. The Colorado-based company operates in 17 states across the U.S., and offers title, insurance and lending services in select markets through its Parkway Title, IHL Insurance Agency, and Inspire Home Loan subsidiaries. To learn more about Century Communities, please visit www.centurycommunities.com.
About LGI Homes: Since 2003 LGI Homes has become one of the fastest growing homebuilders in the nation; driven by their commitment to their customers and their desire to make dreams of homeownership come true. They have crafted beautiful yet affordable homes, simplified the buying process, and stood by their clients every step of the way; and in turn their homeowners' praise has garnered them awards in customer satisfaction, and pushed them to constantly better their product, their service, and their business. There are many factors that separate LGI Homes from other Colorado homebuilders, but outstanding quality and customer service is what sets them apart. For more information, visit: LGIhomes.com
About Saint Aubyn Homes:  Colorado Springs new homebuilder opened the doors of Saint Aubyn Homes in 2009. Focusing on streamline construction, Saint Aubyn Homes crafts attractive, high quality, and energy efficient homes.
Offering single-family new homes in Colorado Springs and Northern Colorado, Saint Aubyn Homes are available with main level master bedrooms, ranch plans with finished lower levels, and two-story plans.
With a goal of providing each new home customer with an irresistible home buying experience, Saint Aubyn Homes has grown to be a leader in the Colorado new home industry.
Saint Aubyn Homes has been recognized as:
• Top 100 home builder in the Country – 2012-2020
• Largest Private Builder in the state of Colorado – 2012
• Fastest Growing Company in the Country – 2012
For more information on Saint Aubyn Homes, visit:  saintaubynhomes.com
About Aspen View Homes:   Aspen View Homes (operating as Horizon View Homes in Northern Colorado) is privately held and operated by Randy O'Leary on the principal of servicing the entry level and move-up home buyer with a focus on resources that develop procedures and systems dedicated to customer service. In 1990, Aspen View's sister company, Desert View Homes began construction of affordable, single-family homes in El Paso, Texas.
With a strong desire to provide solid affordable homes across the western United States, Aspen View Homes was launched in 2004 to provide new homes in Colorado Springs and surrounding areas. In 2014 Horizon View Homes was launched to serve the growing needs for affordable new homes in Northern Colorado. This growth has made the company one of the region's largest volume homebuilders, with divisions in Texas, southern New Mexico and Colorado.
With a focus on consistent quality and customer service, the company has also accumulated numerous awards and has been acknowledged in national trade journals as one of the "most affordable" builders in the country.
For more information on Aspen View Homes, visit:  aspenviewhomes.com