Things You Need To Know Before Moving To Colorado Springs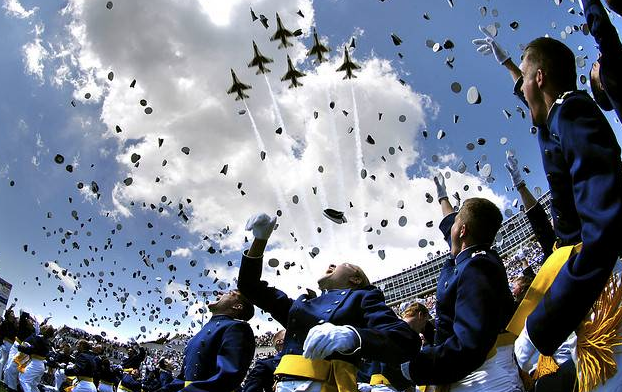 There are 21 key things you need to know before moving to Colorado Springs…  According to Movoto Real Estate, there's a lot more to this dynamic community than just the mountains!
1. It's "The Springs," Not Colorado Springs
Sometimes you may have to refer to this city by its full name (I don't know when or why, but, theoretically, it could happen), but as far locals are concerned it's just the Springs. Also, here SoCO means southern Colorado, not Southern Comfort.
2. If You're A DU Hockey Fan, You'd Better Burn Your Jersey Or Watch The Game From The Safety Of A Closet
Most places have college football rivalries; in Colorado, we dig college hockey. Do NOT wear a University of Denver Pioneers jersey while walking around the Colorado College campus. Yeah, CC Tigers fans probably won't beat you up because they're not THAT violent, but they will heckle you. And then you'll have to crawl back to your room in shame.
3. People From The Springs Have Olympic-Sized Dreams
If you watch the Winter Olympics, you might have noticed how many members of Team USA call Colorado Springs home. Not only does the high altitude make for great physical endurance training, but Colorado Springs is home to the flagship US Olympic Center, with numerous training facilities and resources for the best athletes in the world.
Fun fact: Olympic figure skater Jason Brown currently attends the University of Colorado at Colorado Springs.
4. You Better Learn To Love Fondue
The Melting Pot or the Mona Lisa? Pick a side! The Mona Lisa's cheese courses, wine cellar and desserts (chocolate fondue with a shot of chambord is my personal favorite) are stellar, while the Melting Pot specializes in enticing entrees like steak and lobster that are cooked in a fondue pot. You're not really a local until you've eaten at both of these.
5. You Can Catch Free Thunderbird Shows From I-25
When the Air Force Falcons play or the Air Force Academy cadets graduate, the Thunderbirds fly over. If you can't get into the Academy, you can watch the Thunderbirds from I-25, just east of the USAFA.
Pro tip: avoid commuting on I-25 on these days at all costs.
6. The Springs Is Sweet On The Military
Speaking of the USAFA: it has a big impact on the economy and many of the residents are former Air Force officers who loved the city so much they decided to move back after they retired.
But the Air Force isn't the only military branch in town; the Fort Carson Army Base also calls the Springs home. Many of the people here are in the military so that means military-based discounts and services galore.
7. People From The Springs Will Drive Across Town In A Blizzard But Won't Step Out Of Their Houses In A Rain Storm
We don't get a lot of rain around here, but snow is our friend—not only does it bring much-needed moisture, it spells S-K-I S-E-A-S-O-N!
Pro tip:  A relatively short drive from the Springs, Monarch Mountain Ski Resort is cheaper and friendlier than Vail or Aspen. And you can be home in time for supper.
8. Fancy Dining Means Eating Elk And Bison
Are you an epicurean looking to live it up? Want to really impress your boss or in-laws? Take them to The Warehouse (it's much fancier than it sounds, I promise) and order the
Pro tip:  Order the Peppered Elk Tenderloin with Mountain Mushrooms because it's charred to perfection and, honestly, how many times have you had the chance to order elk? There are also plenty of bison—aka buffalo—options.
9. The Mountains Are RIGHT THERE, But The Springs Isn't IN The Mountains
Even though the mountains look so close you sometimes feel like you can reach out and touch them, Colorado Springs isn't actually in the mountains—it's on the Front Range. This is a good thing. It means you get an awesome view and can occasionally get away with wearing short sleeves in January.
10. It's A Beer Lovers' Paradise
The Front Range of Colorado has an astonishing number of microbreweries, making it a beer lover's paradise. Take a tour of Bristol Brewing Company and try their famous Laughing Lab Scottish Ale, or check out the annual Colorado Springs Beer Festival in America the Beautiful Park, where you can sample beer from more than 40 craft breweries, participate in games, nosh on some local food, and listen to live music.
11. The Springs Is Positively Teeming With Parks
The Springs has so many great parks, the only way to tackle their awesomeness is with a list inside a list:
Memorial Park has something from everyone–a public pool, playground, picnic shelters, athletic courts and paths galore
Bear Creek Park is mainly undisturbed woodland, it's a great place to get a break from the city
Garden of the Gods is home to a host of stunning red rock formations. The best part? If you've got a permit, you can climb 'em.
12. If You Really Want To Test Your Physical Endurance, Hike Up The Manitou Incline
The Manitou Incline is infamous for its near-vertical mile-long path up a former narrow gauge railway line. Some fitness junkies hike it every day, but most find it a challenge just to get to the top!
13. Everyone's A Fitness Freak
Colorado Springs was initially founded as a health center because of its mineral springs and dry, clear air. Today that tradition of health consciousness continues. People in the Springs tend to be very active in either outdoor sports or at the gym, there are literally dozens of health spas, and specialized medical centers like PENRAD and Memorial Health have locations throughout the city.
14. The Mountains Are Your Compass
The great thing about having the Rocky Mountains as a landmark is that you pretty much always know what direction you're going. Mountains on the left, you're facing north; mountains on the right, you're facing south. This is how most Coloradans navigate.
15. The Pikes Peak Center Is A Small Venue With Big Names
If you're a music lover, the Pikes Peak Center is your jam. It's the home of the Colorado Springs Philharmonic and hosts everything from Broadway shows to rock bands like Wilco or jazz singers like Michael Bublé.
16. Numismatic Nerds Unite!
Denver may have a mint, but Colorado Springs is the headquarters of the American Numismatic Association—aka coin collectors. The headquarters has a money museum with some of the rarest coins in the world. A very geeky, yet very cool place to visit.
17. Chow Down On Chow Mein At China Town
China Town is one of those restaurants only locals know about because of its weird location and lack of advertizing (I didn't even know what the restaurant was called until a few years ago because there was zero signage). They have the best sweet and sour soup EVER, not to mention their spring rolls, cashew chicken, moo-shi shrimp, fried rice… Honestly, everything is good.
18. Say "Prost" To Great German Food And Festivals!
There's a large German community in Colorado Springs (see: military), and, therefore, a lot of German restaurants, bakeries and cafes. Be prepared to start hitting Oktoberfests every weekend starting as early as late August. When there's not an Oktoberfest going on, hit Uwe's for the weinerschnitzel or Wimberger's for delicious Brötchen and authentic German sausage.
19. There Are A Lot Of Giraffes Here
Cheyenne Mountain Zoo is home to the largest herd of reticulated giraffes in the U.S., which you can gawk at and even feed. Of all the tourist traps in the Cheyenne Mountain area—and there are a bunch—the Cheyenne Mountain Zoo is probably one of the few that locals visit on a regular basis. Once you're done chilling with the giraffes, ride a carousel or watch wolves run in their special preserve.
20. Thunder And Buttons Is The Best Saloon In The Area
If you want to kick it Old West style, check out Thunder and Buttons in Old Colorado City. According to legend, it dates back to 1888 when it was opened by a pioneer named Prairie Dog O'Byrne, and it still maintains an authentic 19th-century saloon atmosphere. The burgers are pretty good, too.
21. Cowboys Still Ride In Colorado Springs
You might not be able to see them in the city, but Colorado is still home to plenty of cowboys. Need proof? Check out the Pro Rodeo Hall of Fame and Museum of the American Cowboy—the building with the bucking bronco statue out front.